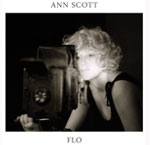 Flo
Irish Release - Friday, June 4th

From bare bones acoustic to lush piano, via orchestral percussion, dulcimer, vibes and auto harp, Ann Scott navigates to new musical depths on Flo, her third studio album and most personal work to date. Recorded at Electrical Audio in Chicago and at home in Dublin, Flo was written during a mixed period of solitary downtime and hectic touring in the UK, Europe and the USA. Scott takes command of most of the instruments, programming and a good chunk of engineering duties over the album's 14 tracks, which swing from jilted folk to melodic blues and faintly kitsch pop.

Long-term collaborator Karl Odlum puts his signature bass on tunes such as Killerman and Universe. Subtle flourishes also come in the shape of Kim Porcelli's dreamy cello and Katherine Atkinson's violin touches while road pal Gemma Hayes adds gentle vocal flutters on the poignant Love is in him and Under the Sun. It is the self contained approach however which gives Flo it's dark and poetic intrigue through recurring themes of death, love and despair, while Scott's dusky sweet vocals give a resonance and rare emotional warmth to the whole affair.
We're Smiling
Released Raghouse Records (Ire September 2006) Cavallero/Shellshock (UK Feb 2009)

We're Smiling is an eclectic collection of songs and stories dealing with themes of duality, humanity, plurality and power. With a mix of cryptic lyrics and abstract moods and imagery, the album opens on the blistering Hot Day, cloaked in dark keys, throbbing bass and drums and rustic guitars. This is followed by the brooding Mountain and the wistfully faraway Feather for Feather. Down at the Parlour pairs slick electonica with military drums, while She:Jubilee draws a long leisurely breath before launching into decisive chugging indie pop. The bittersweet melancholy of Imelda contrasts with the thrashy resilience of 100 Dances, 1000 Stars while For A Dream enters sub conscious mode, with Scott resurfacing in the sparse and sparkly Sharkwater.

Co produced with Karl Odlum, We''re Smiling see's Graham Hopkins and Dave Hingerty sharing drum duties while Carol Keogh and Katell Keineg add lush vocal layers to several of the album's tracks.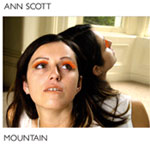 Mountain
Mountain was released as the first single from We're Smiling in 2006. Lumbering drums and dark keys provide the backbone for this two pronged love song. All These Years is a live room acoustic recording with Mark Geary.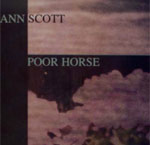 Poor Horse
Setting out her stall with gypsy folk textures, gritty guitar art and off kilter pop hooks, Ann's debut, Poor Horse was released in September 2004 on Raghouse Records and distributed through Gael Linn. Askew with characters and animals and dusty storybook charm, Poor Horse was recorded over a few trips to Black Box studios in France with Karl Odlum at the helm. Shortly after its release, the album was voted into the Hotpress Musician's poll of Ireland's 100 greatest albums ever.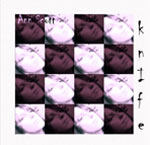 Knife
Released in September 2004, Ann's Knife EP brings together three reworked tunes from Poor Horse. The EP leads with the harmony driven title track with it's cryptic message knitted into two voices and a compelling melody, underpinned with lo fi drums and synthy bass.

To Adore is presented over kitsch backing beats and sparkly electric guitar, in contrast to the coarse rocked up mandola version on Poor Horse. Wilbur Clown is an extended and more industrial version here, which both rocks and dances with a variety of loops and hoops and some excerpts from the carnival thrown in for good measure.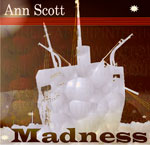 Madness
The first official single from Poor Horse - Start was released as a radio only promo - Madness came out in February 2004. Cached in a blend of earthy folk tones and electronic noodlings, the song tells of unrequited desires with slightly spooked vocals and warped fairy tale imagery. In The Dead Ship is a colourful slice of abstract pop while the cd finishes on the warm and ethereal New Fire.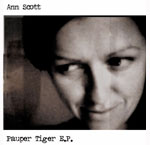 Pauper Tiger
Raghouse Record's first release in 2002 was recorded at Sun Studios in Dublin, except Wide River, done at Garvey's Farmhouse in Kerry as a live take with no chops or edits. Garden of Eden was co-written with Jen Healy. This EP is out of stock for now.

Hotpress review | Fiona Reid This singer/songwriter evokes something exquisitely bereft and lonesome in her distinctive windswept vocals, her haunting imagery and delicate guitar ripples. The title track wanders dreamlike, 'Boy' bruises itself on dark bursts of keys and guitar, while 'Wide River's skipalong rhythm contrasts with the beautifully melancholic tale it weaves......